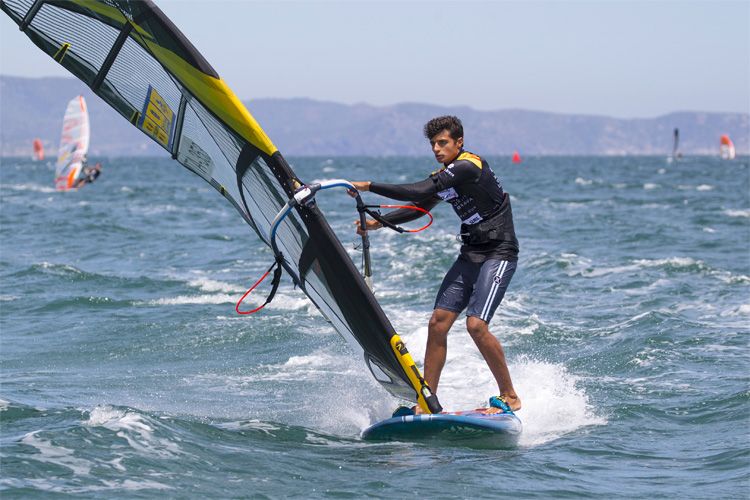 TLS System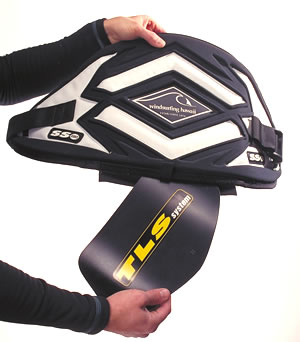 TLS System – (Thermoplastic Lumbar Support) Incredible "pressure point" free sailing is achieved by utilizing a heat-molded lumbar support plate that can be custom formed to your body.
Featured in both the SS and Low Rider SS harnesses.
SS Waist Harness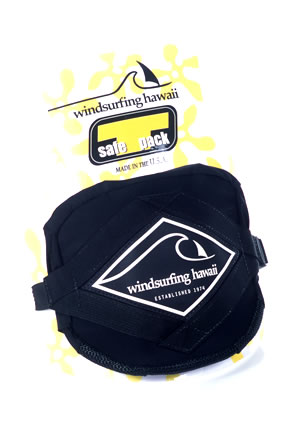 A soft thermo-molded foam shell houses the TLS system and offers a snug, comfortable fit.
Unique neoprene belt prevents "riding up", and a 2″ "monster-lock" buckle gives you unbreakable security and easy operation. Includes stainless steel spreader bar, and gripper webbing.
SS Low Rider Waist Harness
The SS Lowrider Waist features the same innovative TLS support system as the original SS but with a dramatic reduction in outline shape to fit the special curves and waistline of the smaller sailors out there.
GSX Seat Harness
Adjustable hook height provides great usability for racing and recreational sailing. Adjustable lumbar straps for fine-tuning of the rear pad.
A contoured seat section and padded leg straps provide unequaled comfort. Includes stainless steel spreader bar, and gripper webbing.
Safety Pack
Can be strapped on the outside of any brand of harness to give you cargo capacity for tools, keys, etc.
Quick-release tether system allows e-z access in the water without taking your harness off! includes 20′ of line, marine whistle.
Safety strobe and E-Z rig tools are optional.